Xero Projects for IOS
Location-based time entry suggestions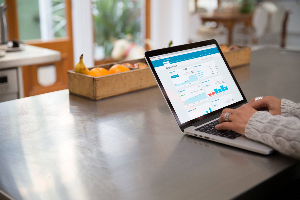 Xero Projects iOS app now suggests time entries for a project, based on the time spent at a particular location. As a small business, this means less time spent on manual tracking of how long you or your staff have spent on the job.
IOS Mobile
View credit notes
Small businesses can now view sales credit notes in Xero Business iOS. Keep an eye on exactly how much you're owed and now you'll also be able to search for invoices – making it even easier to find items when you're on-the-go.
Xero Expenses
Xero Expenses admins can now categorise expense claims to suit their needs by selecting an account from the Chart of Accounts on their desktop or mobile device. This was previously restricted to certain account types but, after listening to feedback from small businesses, Xero has removed this restriction to support those who need to categorise their claims with other account types such as liability or revenue accounts.
Mobile android
Adding file attachments to bills
Users can already add and edit bills on mobile, but we haven't been able to add attachments to their bills until now on Android. This now means that attachments can be added to all transactions in Xero on the Xero Android mobile app.
Still have questions about cloud accounting?
Alliotts are Xero Platinum Partners in Auckland. Always check with the Xero Certified Consultants at Alliotts in Auckland for professional advice. Contact us today for a free trial and to speak to one of our Xero certified advisors in Auckland about how to get the most out of using Xero in your business.
Source Xero