Xero's One Step report
With businesses around the world being in various stages of lockdown for much of 2020 and 2021, the recovery that we're starting to see is a much-needed boost.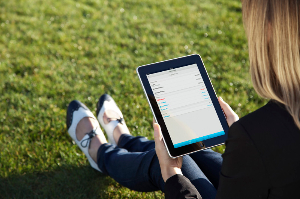 A significant number of small businesses were forced to quickly adapt to different ways of working – whether that was diversifying their products; innovating their processes; or adopting more digital tools to continue to operate in a changed environment.
We believe that the greater adoption of technology will drive productivity and help businesses get back on their feet. Yet many small business owners can still find themselves struggling to get to grips with digital tools.
In July 2021, Xero ran a study of more than 4,200 small business owners and decision-makers in Australia, Canada, New Zealand, Singapore, the United Kingdom, and the United States.
They sought to measure perceptions and beliefs of small businesses relating to technology adoption by uncovering the behavioural barriers involved in the decision-making process. Before they started the research, Xero identified the key behaviours and mindsets that were likely to act as barriers to technology adoption. They then tested to what extent the study's participants associated themselves with these behaviours. Xero were able to group the barriers keeping small businesses from tech adoption into three overarching mindsets. These aren't just opinions or thoughts, but deeply-held beliefs about technology and success that most small businesses hold, regardless of their country or organisational size.
This report seeks to better understand why that's the case, using behavioural science to identify some of the "all too human" factors that can get in the way — even when the benefits are clear to see. And, Xero have made some recommendations about how you can overcome those barriers whether you're a policymaker, adviser or small business owner.
Hopefully, this report's findings about tapping into what makes people behave the way they do can help small business owners to embrace the digital tools that will ensure that their lives are that much easier.
» Read Xero's One Step report
Got a question about making the most of accounting or bookkeeping in your business? Get in touch with our Xero specialists who will be able to assist you with all your cloud accounting queries on 09 520 9200.
Alliott NZ Chartered Accountants & Business Advisors are Platinum Xero Partners in Auckland.
Source: Xero