Cash flow housekeeping
In a business environment of continual flux, your business will be affected if you are operating your business with loan funds, bank overdrafts, credit cards, etc.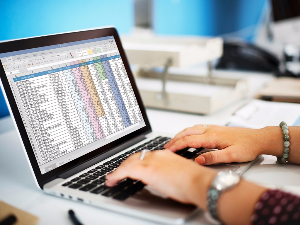 Now is an appropriate time to fully review all of the processes which can affect your cash flow including:
Do you promptly dispatch invoices to clients?
Do you have clients complete a credit application form?
Do you obtain personal guarantees from company directors of customers?
Do you promptly dispatch debtors' statements at the end of the month?
Do you follow-up debtors who are not paying in accordance with your firm's payment terms?
Have you clearly stated to your customers what your payment terms are?
Have you analysed your work in progress to ensure that jobs are completed and billed as soon as possible?
Have you analysed your stock turn? Are you trying to do something about slow-moving stock?
Should you negotiate better terms or delayed payments with your creditors?
If you are experiencing delays in receipts and you are relying on loan funds, bank overdrafts and/or credit cards to finance your business then any increase in interest rates will start imposing greater burdens on your business.
The key thing for you to do is to be aware of the necessity to monitor your cash flow position on an ongoing basis, particularly relating to work in progress, stock, debtors and creditors, to see whether any improvements can be made that would have the effect of reducing reliance on borrowings, therefore reducing interest cost.
We can assist you in reviewing your cash flow position. Call the team at Alliotts in Auckland on 09 520 9200 today.