COVID-19 layoffs expensive for some employers
According to the NZ Herald, a freight company that used COVID-19 as an excuse to lay off two employees has been forced to pay almost $60,000 for unfair dismissal.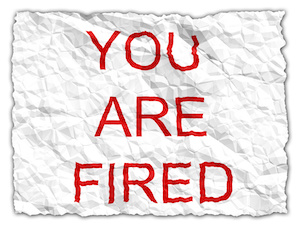 The company told its staff it had applied for the wage subsidy and for registration as an essential service. The company then sent a letter signed by its managing director to all employees stating that if the wage subsidy was approved then "well and good, if not changes to our operations will become absolutely necessary".
The letter also said even with the subsidy, no long-term guarantees could be made and "restructure may become necessary in time". However, two long term employees were dismissed in April 2020, two days after being told their jobs were secure.
That morning, before the dismissal letters were sent, Ministry of Social Development (MSD) had contacted the company to say they were processing the wage subsidy application, but MSD were advised by management to remove some staff from the list. The application was put on hold so the company could provide a list of seven names to be excluded from the subsidy. The list was provided by email that afternoon, and MSD information shows 3 April as the date it recorded the removal of seven employees from the application.
In an Employment Relations Authority (ERA) decision, it was concluded that the company "knew or ought to have realised that it would soon receive the Government wage subsidy. It was not or should not have been a surprise for the company to receive confirmation of payment on 4 April ... and the funds available in its bank account on 6 April."
"The dismissal was unjustifiable not just due to process defects, the defects were not minor, and they did result in employees being treated unfairly." Both employees' dismissals were unjustified and the company was ordered to pay one employee $18,907 in lost wages and $10,000 in compensation. The company was also told to reimburse the other employee $14,132 and pay compensation of $15,000.
Employment law experts say the case sends a strong message to employers not to rely on the pandemic to seek to justify a failure to follow proper process. While not attempting in any way to downplay the impact of the government response on many businesses, the ERA has made it clear any employer who chooses to dismiss their people without a fair and reasonable process, at any time, is acting unlawfully.
COVID-19: Act in good faith bosses warned, rights remain the same
Employment experts are reminding businesses to act in good faith when dealing with Covid-19 related redundancies or restructuring to avoid expensive disputes. Calls to employment advisers, community lawyers and employment specialists have more than doubled since Covid-19 hit the New Zealand workforce. Most calls are related to job loss, reduced hours, pay cuts and forced annual leave and the message is clear - employers and employees have the same rights and obligations as they did before the virus hit New Zealand.
Any changes to work hours, job description and pay have to be agreed upon by both parties, and redundancies and dismissals all have to follow the same legal process they did pre-Covid-19. The Employment Relations Authority, which works to resolve employment relationship disputes, advises employees and employers to act in good faith to avoid employment issues.
Workers and businesses are urged to keep in regular contact with one another and act in good faith. "Ministry of Business Innovation and Enterprise (MBIE) has developed comprehensive guidance for employers and employees on how to navigate issues that may arise during the Covid-19 alert levels," a spokesperson said. "This includes information about the process to follow when making changes to employment arrangements and employment agreement conditions."
There had not been any marked increase in the number of employment cases because of Covid-19 but it was expected, the spokesperson said. So far there have been over 16,000 reported cases of Covid-19 job loss.
When losses in small to medium sized business are taken into account the loss would be far more significant than this.
Ross Henderson, Managing Director and Founder of HR Contracting has the experience and precedent material to guide you through any of these situations. For any questions or further discussion, please contact Ross on 09 630 3451.
The material and contents provided in this publication are informative in nature only. It is not intended to be advice and you should not act specifically on the basis of this information alone. If expert assistance is required, professional advice should be obtained.