Goals may be tactical but still critically important to achieving your vision
They may be short-term (three to six months) or long-term (one to three years).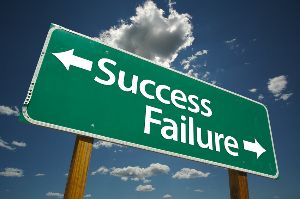 Here are some guidelines on setting goals:
Revenue goals
Most businesses seek to grow their revenue, though business conditions may require you to stem the loss of revenue. Setting revenue goals requires a good understanding of your market: which products you will sell, which customers will buy from you, price, and time frames. Care should go into this analysis, rather than just adding 5% each year and hoping for the best.
Profit goals
You may want to distribute more money to shareholders or generate surplus cash to re-invest in the business. Profit enables this and is a function of BOTH revenue and the associated costs of running your business.
Capacity goals
Leaders of resilient businesses ensure they get the best possible returns on their investment in plant, intellectual property, and human resources. That implies maximum capacity or efficiency. Most businesses can improve in this area so specific goals should be set.
Community goals
Your business exists in a market or ecosystem. It contributes and also benefits from the community at large. Some businesses volunteer team members to participate in community projects, some donate cash and some provide resources to help others. There are business benefits to making these contributions and it's sensible to set specific goals.
Lifestyle goals
Everyone has lifestyle goals and leaders of resilient businesses set out to make these happen for themselves and for their employees. Some people want to 'work differently' to take advantage of their skills and interests. Some people want to 'work less' so they can enjoy non-business activities. Setting goals in this area will increase the chance of success.
Succession goals
Every business will eventually experience some kind of succession event. That means a change in shareholding or liquidation of the business. This may seem like decades away and not a priority right now but it's sensible to control the process of succession rather than have it thrust upon you. Setting goals to regulate how you deal with succession brings clarity and raises questions that stakeholders eventually will need to address.
These goals are not all equally important at all times.
Some may be irrelevant right now but critical in one or two years from now. Resilient businesses get really clear on their goals, hold themselves accountable and track progress meticulously.
Alliott NZ in Auckland can help you with goal setting and tracking progress. Please invest time now working on your business and get in touch to discuss your ideas with us. We look forward to contributing to the resilience and success of your business!