Alliotts pleased to announce that Michael Beech joins as the firm's Financial Advisor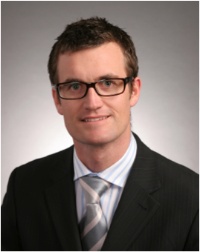 Offering expert wealth management advice to individuals, families and charitable trusts, Michael works with Alliotts clients to provide a one-stop-shop.
Michael's professional relationship with Alliotts began some years ago when he started managing the portfolios of some clients who also used Alliott for accounting and tax services. He then met David Burt about four years ago and, as the result of a meeting of minds, they started working on a plan for Michael to take over from David when he retired, which he did recently. As a consequence Michael kicked into full swing working with Alliotts' clients.
Michael believes that good advice starts with an in-depth knowledge of an individual's circumstances so he is proficient at identifying specific needs and tailoring a wealth strategy to suit. He is a Chartered Financial Analyst and Authorised Financial Adviser.
Alliott are competent advisers, and also pragmatic in their approach
"Alliott are a firm big enough to have the resources for giving quality advice," says Michael. "But at the same time small enough to have a personal understanding of their clients."
Michael's advice is easy to understand and transparent, from advising families on their wealth and succession, to structuring investments, assessing risk and financial scenario modelling. He also consults on wealth protection, capital growth and investment strategies, and has specific expertise in UK pension transfers.
Michael received his undergraduate degree in commerce from Otago University and is a member of the CFA Society of New Zealand and the Society of Independent Financial Advisers. It's the high level thinking that he applies to every situation that makes him perfectly suited to his new role at Alliotts.
To examine new financial planning ideas or to further define or discuss your ongoing financial matters, simply call 09 520 9200 or contact Alliott NZ.
Copyright 2015. Alliott NZ Chartered Accountants Auckland New Zealand